I can count on one hand how many things I like about living in Central New York in March.
Four of those things are McDonald's Shamrock Shakes. But you can get those anywhere there's a McDonald's, so maybe that doesn't count. I guess I like one thing.
Syracuse men's basketball.
And the Orange were on the cusp of not making the NCAA tournament for the second year in a row.
If you live here, you know how depressing these couple weeks would've been if they were out. If you don't live here, here's what this place looks like right now: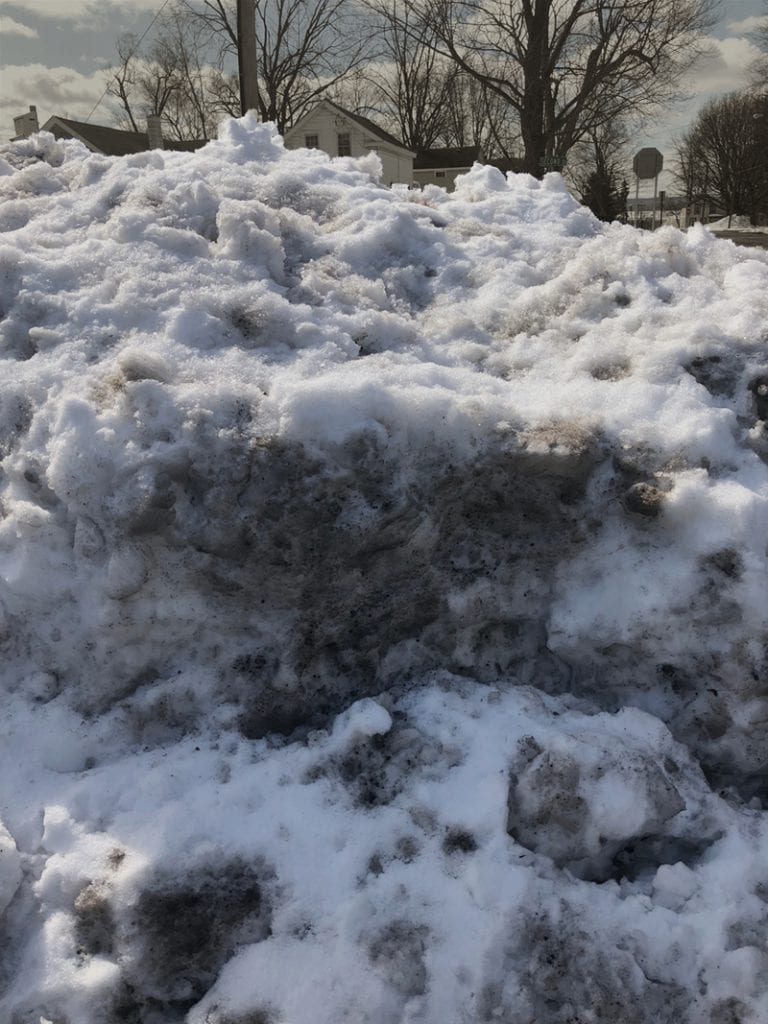 It's not even the snow—it's the pervasive dirty, gray tone that leaves us reaching for anything to turn our collective seasonal affective disorder into one shining moment, no matter how brief.
Selection Sunday
Thankfully, despite its new less-than-thrilling format, the selection show was the first of many steps to saving this March. Despite most projections going the other way, Syracuse made it in—as the last team. They beat fellow 11-seed Arizona State in Wednesday's play-in game. And now, somehow, they're in the Sweet 16 and gearing up to play 2-seeded Duke tonight.
Actually, that "somehow" is one part the effectiveness of the 2-3 zone that so many people are bombing on, and one part Michigan State shooting 25.8% after getting somewhere around 750 second chances.
First Four
The NCAA changed the field from 64 to 68 teams in 2011, and the play-in games determined the first four teams in to create the round of 64. Each year, at least one of the first four teams has gone on past the round of 64. Right out of the gate, VCU made it to the Final Four as an 11 seed. (You remember the Shaka Smart run.) Four teams have made it to the round of 32 (12-seeded South Florida in 2012, 11-seeded Dayton in 2015, 11-seeded Wichita State in 2016, and 11-seeded USC in 2017). And just three teams have made it to the Sweet 16—13-seeded LaSalle in 2013, 11-seeded Tennessee in 2014, and 11-seeded Syracuse this year.
Not impressed?
Look at it this way, from 2011 to this year, there've been eight play-in game teams per year, which makes 64 teams. Only three of those have gone on to the Sweet 16, making Syracuse part of just 4.6875%. This stat's looking a little better, eh?
Can they join VCU and be one of just two teams to go from the first four to the Final Four?
The majority is saying no.

Joe Lunardi had us out to begin with. And Vegas has 'Cuse way out—with Duke spotting them 11 points.
Lest We Forget
Two years ago, Syracuse was on the bubble and almost everyone had them out of the tournament. They were a 10 seed and beat Dayton, Middle Tennessee State, Gonzaga, and Virginia to get to the Final Four. In case you forgot how, see Figure 1. (Yes, they took a serious beating from the Tarheels, but you don't see them hanging around, do you?).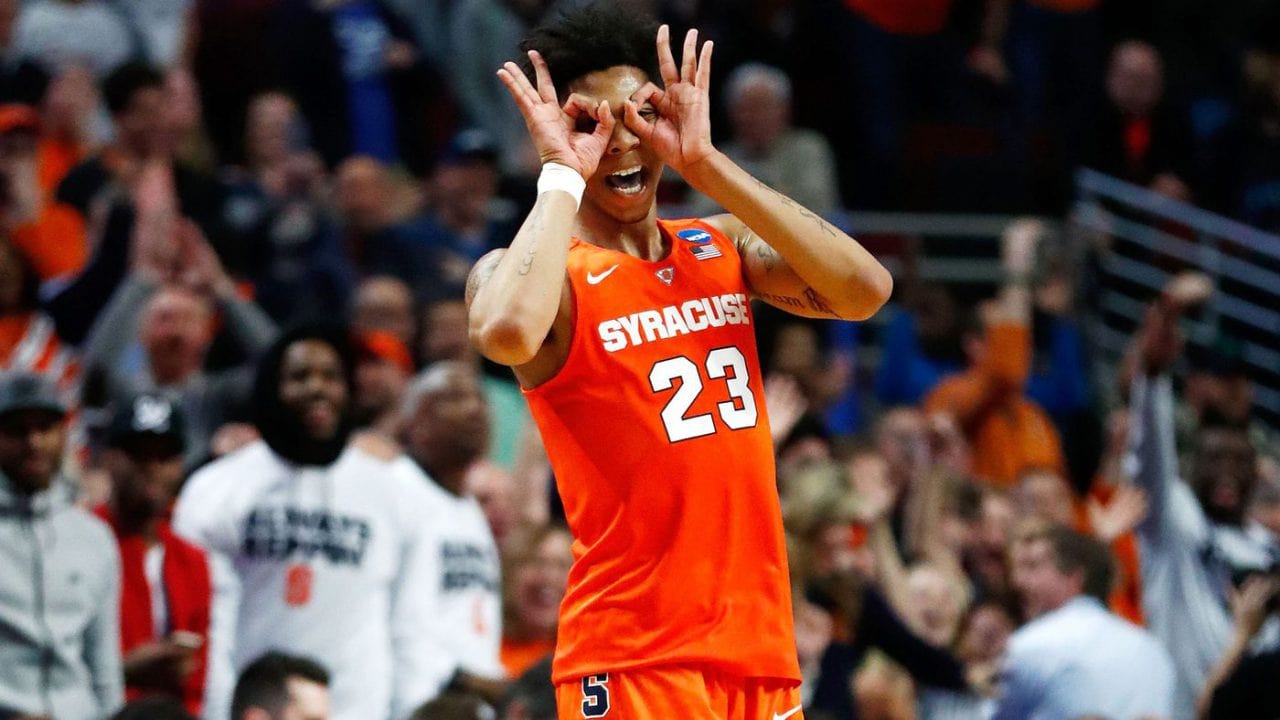 What Are the Chances?
Sure, Syracuse doesn't have a Sister Jean. (But they do have a Miss Judy!) They don't have a deep bench. Or a man-beast like Bagley. Hell, they don't even have a distinguishable mascot. But they do have Boeheim. And the "unwatchable" zone. And the Big 3. And Marek Dolezaj, who has 16 inches on me yet only a few pounds. And DC in the crowd. Always.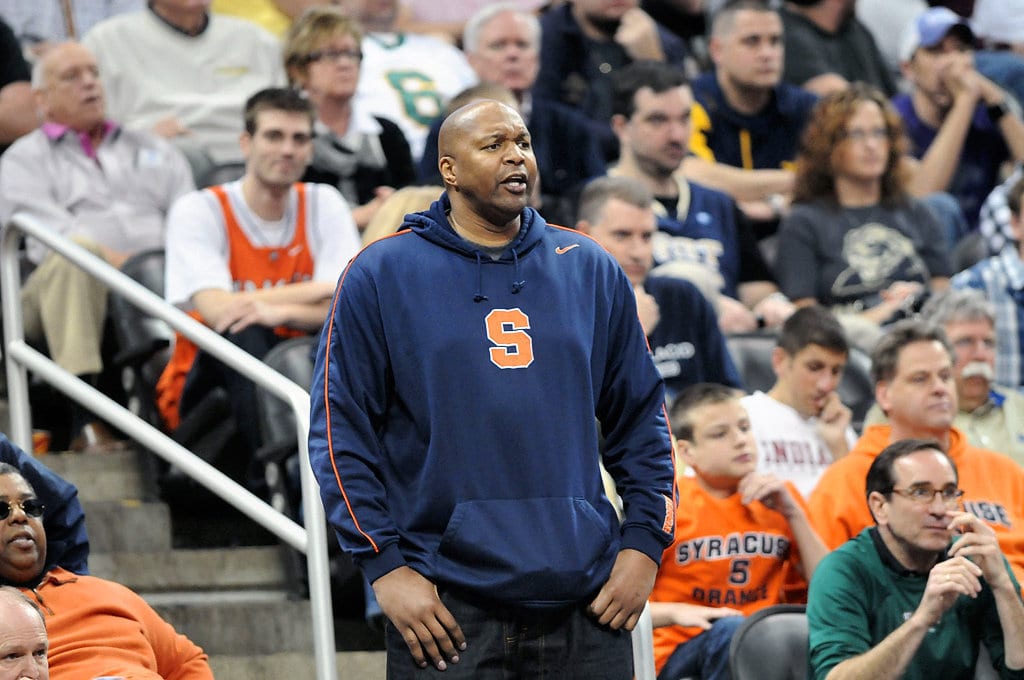 And some peripheral support from Coach Hopkins, which (for me) is enough: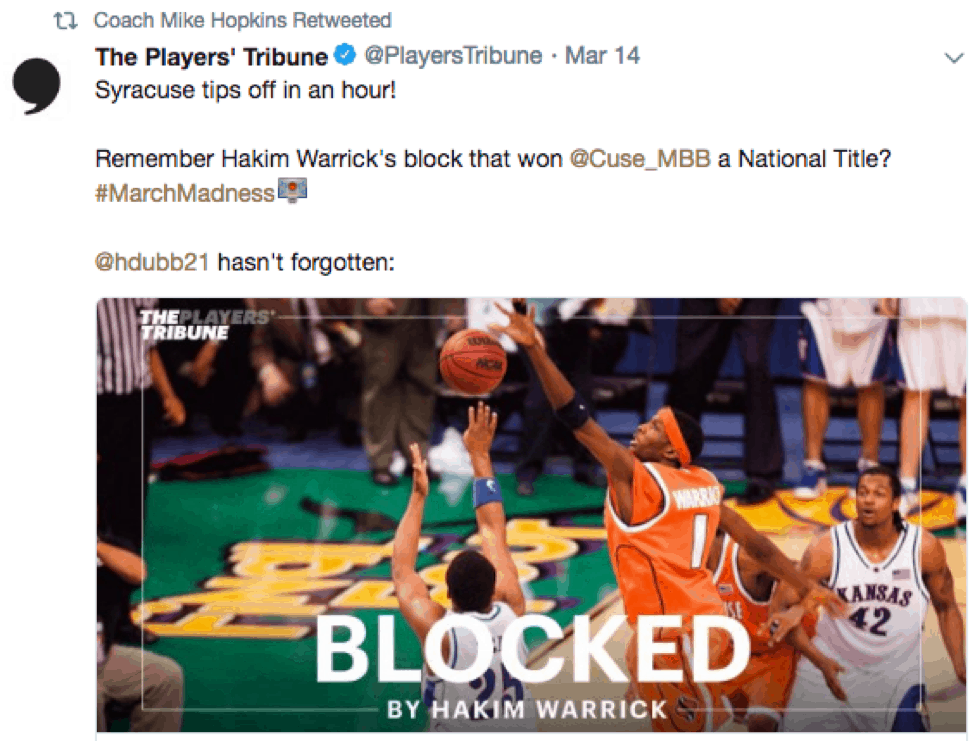 So will we Central New Yorkers be crying in our Shamrock Shakes, or will SU show up?
Let us know what you think in the comments.